25-01-08
Owyeah , i like this so much , coming home watch some tv surrounded with my collectibles .
Pic is a little dark but gives you an impression on how cozy and relaxing this is
and with some more light
This is my relaxation !!
24-01-08
Got the wood for the interior . everything was allready cut on size .
Long panel
door panels back
panel behind doors
kick panels front
Panel on the hatch
Door panels ( but these were cut to short
)
So we will need to get another panel too make those front door panels again . and we keep these panels and see if they can be at any use elswhere
In the meanwhile im looking for some "leather" (white and blue) and some chrome strips .
22-01-08
After a new coat of white on the cargo area
this was done a couple weeks ago . It was time for a new isolation on the engine plate . The isolation keep sounds out and heat in.
I know it ain't perfect cut but that doesn't matter because there will be a wooden plate over it for the interior . I hope i can get the wood for it this week .
21-01-08

1962 vw singlecab stolen on the night of january 19, 2008. it is slammed, painted flat black with red bumpers. it also has a big first signs logo on the door with a phone number on the side. please, any info that leads to the whereabouts of my single are much apreciated location : north california
that's only 1 off so many these days . Busses are getting popular so protect them good against thieves .
I,m planning to look for an anti theft steering lock or wheellock and maybe even a tracker
But in the firts place they should keep there hands off our cars !!!
19-01-08
Pics say more then words . my hart is bleeding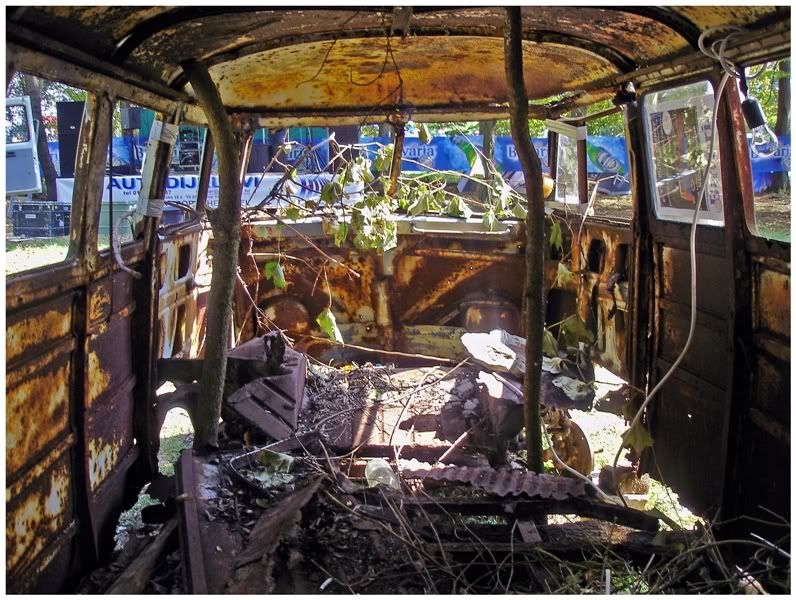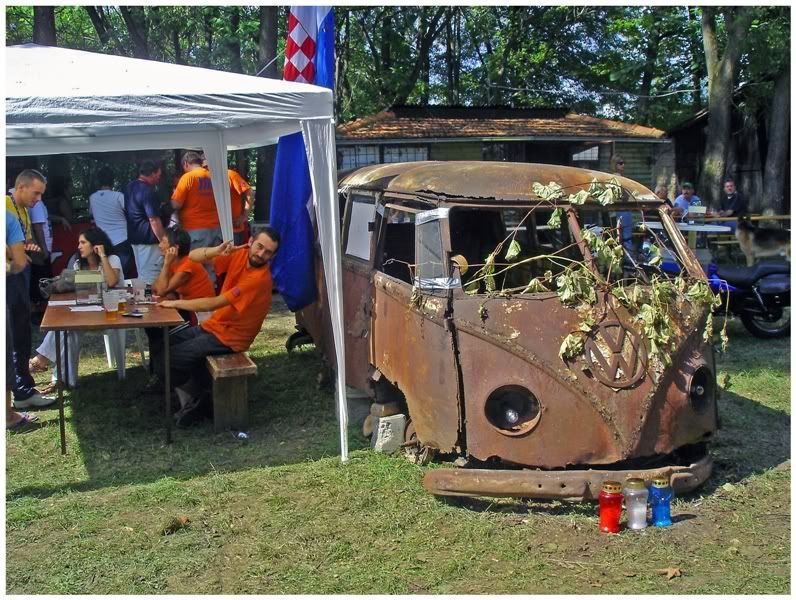 18-01-08
Ok every1 who has a split screen van mark this date in your agenda .
The belgium splitbusregister is proudly to present the first belgium Splitbus Nation meeting on august the 3rd 2008
Its only 1 day meeting as it is the first meeting . But nothing holds you back to come for a weekend as there is a big camping just beside the meeting ground . There deffenitly will be busdrivers here allready from friday .
click on pic for more info
SEE YOU ALL THERE !!!!!!!
17-01-08